Um, so I snuck into the cinema last night and chose a door the way one might in a gameshow, and I ended up in this fucking movie "Savages"—a thing I saw being raved about on Twitter, had never seen a preview for, and an alternative to re-watching Moonrise Kingdom. Needless to say it's one of the worst creations on planet earth or anywhere else for that matter. But I sat through the whole thing out of guilt to stay somewhere, complete something (a criticism often leveled against me, but in similar unstayable situations); or, 'the whole thing' save a portion during which I actually left the theatre in refusal to watch the violence.
They act like they're doing a play on the word "savages" but problematize it exactly zero amount (which, if I would've watched the trailer I wouldn't have expected) — they literally end the movie with this Laguna Beach girl's hair whipping around in the sun, narrating "They say we're in Africa…or Indonesia somewhere…I don't know" and that if "savage" means resorting back to a primal state, then that's what her and these 2 white dudes are doing—"living like savages, beautiful savages."  I couldn't stop thinking about the cast descriptions hugetime posted from GIRLS. How one goes about choosing every racist/hetero trope known to humankind and how beyond fucked it is but also how incredibly trite. All the creativity in these Hollywood movies goes to special effects and video production and zero to relational innovation.
And on the violence: that movie should be illegal.
People say no regrets but I'd choose a second viewing of Moonrise Kingdom in any time rewind: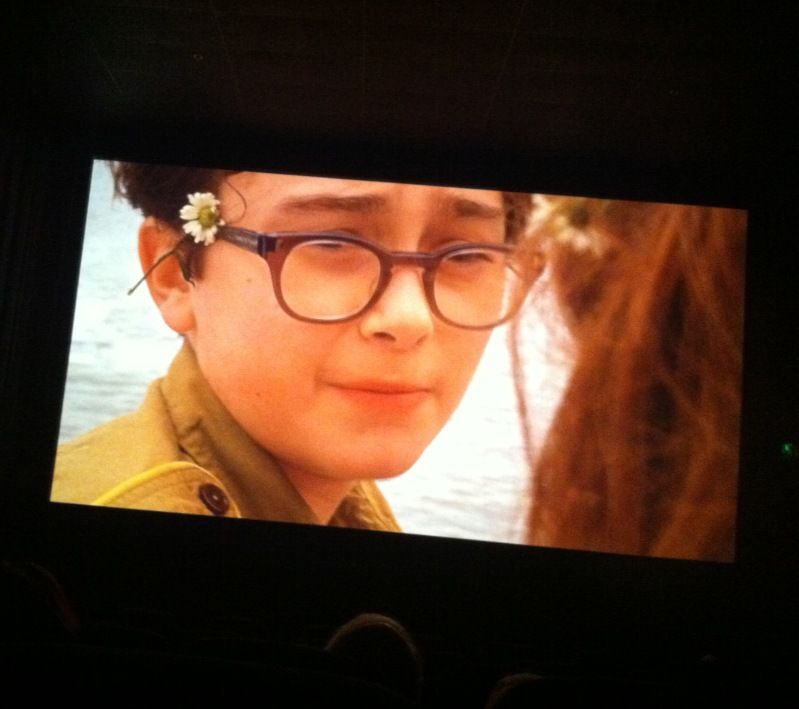 "They say males aren't supposed to wear these, but I don't give a damn."

And if you look closely, one of the best parts is easily his innocent mustache.